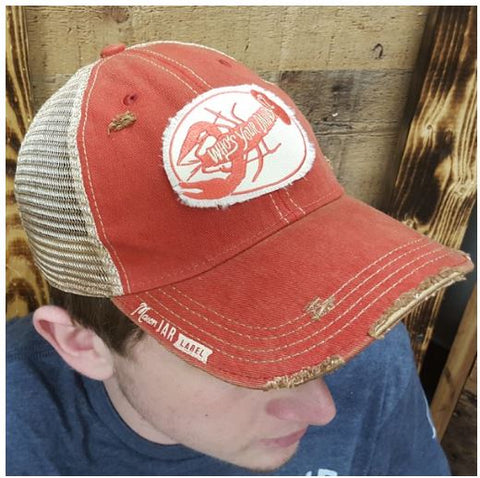 Who's Your Daddy
Saying on the hat is "Who's Your Daddy"
Show everyone your Mason Jar hat.
Red and tan cap
Tan stitching
White and red patch on the front
Patch has a red headdress on it with Free Spirit written underneath
Distressed look
Mason Jar Label written in tan on the side of the hat
65% Cotton/ 35% Polyester
Imported - Owned and operated business in Decatur, Texas.
Mason Jar Label also has T-Shirts, Hats, Bags, and Socks
Mason Jar Label is about connecting to a look and a feel that makes you feel like home. It's that favorite t-shirt that you've worn for years because it just feels so good. It's that style that represents the heart and soul of America with a Southern touch. It's about connecting with your roots and wearing it proudly. And just like a real mason jar, our clothing is preserving that ideal, bringing you vintage style that's also fresh.
---
We Also Recommend
---